Thank You For Cooking For Kids
(ST. LOUIS, MO) April 11, 2018 – The St. Louis-based Lutheran Elementary School Association (LESA) raised a record $235,000 for Lutheran schools and honored founding board member John Diefenbach at its 14th Annual "A Night for Kids – Cooking for Kids" Dinner-Auction, held April 7 at the Orlando Gardens South. Proceeds from the event will benefit 8,800 students and 500 faculty members at 35 Lutheran elementary and high schools in the Bi-State area.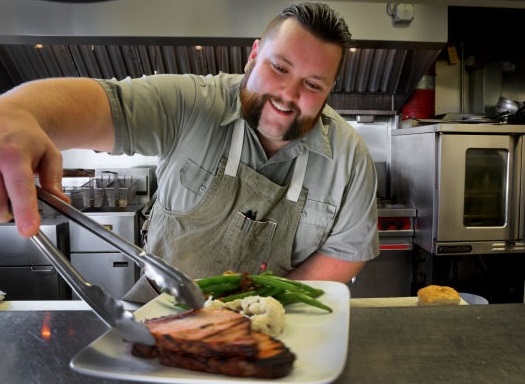 This year's dinner featured a special menu prepared by Executive Chef Rick Lewis, co-owner of the acclaimed Grace Meat + Three restaurant in St. Louis's Grove neighborhood and a graduate of St. Paul's Lutheran School in Des Peres and Lutheran High School South. Lewis, who was nominated for the prestigious James Beard "Rising Star Chef of the Year" Award in 2014 for his work at Quincy Street Bistro, served comfort food favorites from his new restaurant and created a signature cocktail for the event. Guests also enjoyed desserts from McArthur's Bakery, a bourbon tasting hosted by The Wine & Cheese Place and an open bar with beer selections from Anheuser-Busch.
 Fox 2's Jeff Bernthal (Green Park Lutheran, Lutheran South) hosted the evening, which included the presentation of LESA's 2018 Heritage Award to John Diefenbach, a founding LESA Board Member and long-time advocate of Lutheran Christian education in St. Louis. John and his wife Marie, an active LESA volunteer, are members of Salem Lutheran Church in Salem, Missouri, where John serves as an Elder.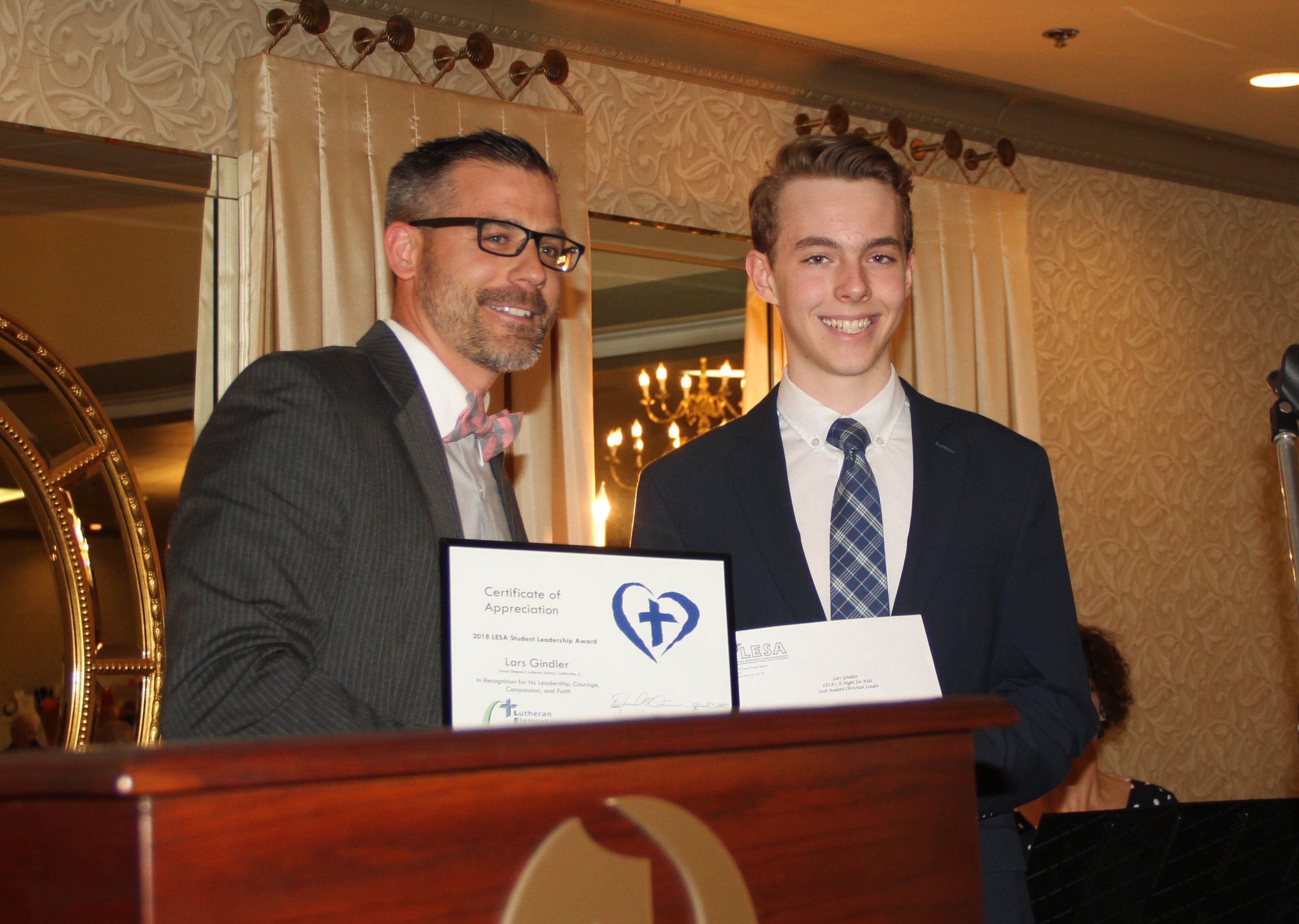 Lars Gindler, an eighth-grader at Good Shepherd Lutheran School in Collinsville, received LESA's 2018 Lutheran Student Christian Leader Award. The award, which recognizes Lutheran elementary school students who demonstrate courage, compassion, leadership, academic achievement and a commitment to their community, includes a $500 scholarship underwritten by the Lutheran Church Extension Fund (LCEF's Casey Carlson-left). Lars, 14, will attend Metro East Lutheran High School in the fall. 
 Matthew  Bohlmann, a third year seminary student and Lutheran schools alumnus, served as auctioneer.  Prizes included tickets to the hit Broadway musical Hamilton at the Fox, as well as Justin Timberlake, Ed Sheeran, Rod Stewart and the PGA Tour.
 "A Night for Kids – Cooking for Kids" is LESA's largest and most important annual fundraiser to support and secure the future of Lutheran Christian education. Since 2004, LESA will have  awarded over $5 million in need-based scholarships to more than 3,000 children of all faiths in the St. Louis area. As a result, 1 out of every 8 students attending a LESA-member Lutheran school receives some level of financial assistance. 
 To learn more about donating to LESA, or setting up a named endowment, contact Katherine "Kit" Auble at 314-200-0797, or kauble@lesastl.org.
About LESA
More than 8,800 students attend Lutheran schools in the St. Louis Metro Area, making it the second largest private school system in the Bi-State Region. A Recognized Service Organization of the Lutheran Church-Missouri Synod, LESA represents 31 elementary and four high schools, including three National Blue Ribbon Schools and three National Lutheran Exemplary Schools. For information on enrollment, visit www.lesastl.org.
###