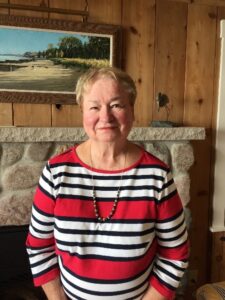 (November 1, 2021) St. Louis, MO – The St. Louis-based Lutheran Elementary School Association (LESA) is pleased to announce the newly established Marilyn K. Brickler Endowment Fund established in honor of Brickler's board service and her lifetime commitment to advancing Lutheran education.  Brickler's strong commitment to Christian education and belief that help should be provided to families who cannot afford tuition motivates Marilyn to serve on numerous committees and boards. Past board service includes Green Park Lutheran, the Lutheran High School Association, the Lutheran Camp Association in Arcadia, Lutheran Family & Children's Services and LESA.
"In appreciation of her board service and her unwavering passion for children to learn and grow in a faith-based Christian Lutheran school, the Board of Directors of LESA initiated this endowment with lead gifts to show our appreciaton of her steadfast leadership of LESA's Board, and to honor her lifetime contributions in this way," says Sue Nahmensen, CEO of LESA.
Dedicated to Lutheran education, Marilyn served as Chair of LESA's board for three years and is in her 7th year as a board member. She has committed her life to raising four boys in Lutheran schools, while serving on numerous school boards and committees to help raise funds to advance Lutheran education.
Established in 2004, LESA has awarded more than $6.5 million in need-based tuition assistance impacting the lives of 3,882 children through its Building Blocks Scholarship Fund. LESA is blessed to hold $10 million in endowments restricted for Building Blocks Scholarships and Programs and Operations.  We invite you to continue helping children attending Lutheran elementary schools now and in the future by donating to the Marilyn K. Brickler Scholarship Endowment. Click here to learn more.
More than 8,300 children of all faiths attend Lutheran Pre-K, elementary and high schools in the St. Louis Metro Area, making it the second largest private school system in the Bi-State Region.   Founded in 2004, LESA provides educational support services to 34 member schools – including four National Blue Ribbon Schools and three National Lutheran School of Distinction – and three related agencies. LESA is a Recognized Service Organization of the Lutheran Church-Missouri Synod.
###
Katherine Auble
Director, Fund Development & Marketing
Lutheran Elementary School Association
11123 South Towne Square, Suite F
St. Louis, MO 63123
314-200-0797