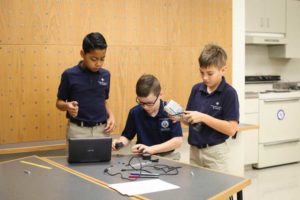 LESA works collaboratively to support and enhance Lutheran schools as they serve children and families in their respective, unique locations. To fulfill this purpose, LESA is proud to offer Educational Resources for our member schools.
STEM/LEGO kits to loan: Coding Express and STEAM Park (Early Childhood), WeDo (K-4), SPIKE Essential (K-4), and  SPIKE Prime (5-8).  Use the STEM Resources tab to sign out kits.
Support for school teams to participate in Youth Coding League
Professional development for principals and teachers
Mentoring materials for new teachers
Accreditation support for schools working on evidence-based self-studies
Cost-effective program resources and grants such as the LESA Professional Development Grant, LESA Counseling Grant, TEC21 Scholarships for teachers, and the Spire Natural Gas Aggregation Program for Missouri schools
Colonial Williamsburg on-site Teacher Professional Development scholarships offered thanks to a generous LESA benefactor
Access to online curriculum guides for Pre-K through grade 8, including Mathematics, Communication Arts, Science, Social Studies, Physical Education, Health, Music, and Visual Arts.  Curriculum guides are written specifically for LESA schools and integrate our Lutheran faith. Use the educator login to access curriculum guides.
Marketing Support: LESA provides support through various outlets to promote Lutheran education and our member schools.
"Lutheran education is Christ-centered, so the Gospel of Grace permeates everything – sports, curriculum, every aspect of the school."

Jerry Wollenburg, Retired LESA Board Member & Educator