School Login
LESA schools can use the "School Login" to access Curriculum Guides, The LESA Mentor Handbook, and Archived Professional Development resources.  (Login password updated each July.)
Benefits and Privileges to LESA Members
The purpose of LESA is to work collaboratively to support and enhance Lutheran schools as they serve children and families in their respective, unique locations. To fulfill this purpose, LESA is proud to offer Educational Resources for our member schools. 
STEM/LEGO resources: Early Childhood--Coding Express (2 kits) and STEAM Park (2 kits), Grades K-4--WeDo (40 kits) and Grades 5-8-- Mindstorms/EV3 (20 kits) and  SPIKE Prime (20 kits) available to loan to schools
LESA offers educational professional development programs for administrators and teachers
Mentoring materials for new teachers
Accreditation support for schools working on evidence-based self-studies
Cost-effective program resources and grants such as the LESA Professional Development Grant, LESA Counseling Grant, and the Spire Natural Gas Aggregation Program for Missouri schools
Colonial Williamsburg on-site Teacher Professional Development sponsored by a generous LESA benefactor
Access to online curriculum guides for Pre-K through grade 8, including Mathematics, Language Arts, Reading, Science, Social Studies, Physical Education, Health Education, Music, and Visual Arts.  These curriculum guides are written specifically for LESA schools and integrate our Lutheran faith. Use the school login to access curriculum guides.
Marketing Support: LESA engages in print, radio, television, and social media marketing to our region, promoting member Lutheran schools
Benefits vary, depending on type of membership. Click to view our Membership Guidelines.  Schools outside the St. Louis metro area can become a "LESA Educational Resources Partner."  See "Forms and Resources" for more information or contact Laura Montgomery at 314-200-0798 or lmontgomery@lesastl.org with any questions.
Curriculum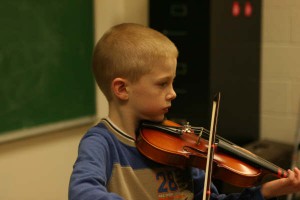 LESA curriculum guides have been written as blueprints for teachers to assist students in realizing their God-given abilities for competent, caring Christian service in the world in which they live. We are dedicated to providing Lutheran schools with a continuous, systematic process to enhance student learning. Our goal is to improve the education opportunities and increase the effectiveness of the educational programs and services provided to students throughout the Lutheran schools in the St. Louis area.
Curriculum study and writing is a continuous improvement process. Each curriculum document is reviewed, revised, and updated in-depth on a rotation. Educators from our member schools participate in this process. The content and format for the curriculum documents are clearly established and meet the National, Missouri, and Illinois guidelines.
Access to our curriculum guides is for LESA members only. Educational agencies outside of the LESA service apply may apply for "Educational Resources Partners" access for a fee. See "Forms and Resources" for more information or contact Laura Montgomery,                                                                                                                                        Director of Educational Resources at 314-200-0798 or lmontgomery@lesastl.org.
Professional Development
Teacher Professional Development--
Virtual Symposium
September 4, 2020
Recognizing Trauma in Children (Rev. Marty Hasz) and The Formative Five: Social Emotional Learning (Dr. Thomas Hoerr)
Details to come!
Forms and Resources--click on links below