En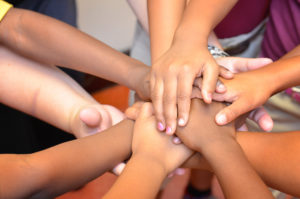 dowments to Benefit Lutheran Education

The Lutheran Elementary School Association (LESA) offers the opportunity for donors to establish an endowment to fund Lutheran education in the St. Louis metropolitan area.  These funds are held in perpetuity and invested for long-term growth while providing income for purposes chosen by the donor. Only earnings will be used for the designated program. Endowments ensure that LESA will continue to provide need-based tuition assistance and educational resources well into the future for our member schools and the students we serve.
Endowments are funded by individuals with a minimum gift of $25,000 which may be funded at one time or over a period of five years.  The donor may name the fund in honor or in tribute of someone.   An eligible matching gift may be available from the Lutheran Legacy Foundation, Youthbridge Community Foundation or private individuals to help offset or increase the initial investment.
Your investment and commitment to Lutheran education help build the future of young leaders in our community, and are critical to helping advance Lutheran education. Below are LESA's Named Endowments that we have permission to disclose; all endowments to benefit LESA total nearly $11 million. We give God all glory for the blessings these endowments bring to the students LESA serves!
Building Blocks Scholarship Endowments
Jacqueline Appelt Scholarshp Endowment
Tim & Jackie Branneky Fund
John & Marilyn Brickler Endowment
Marilyn K. Brickler Scholarship Endowment
Bradley Bunte Scholarship Endowment
Robert & Lorraine Duesenberg Fund
John W. & Nancy Gerber Scholarship Endowment
Dr. Richard Graul Endowment
Dorian & Bernice Magwitz Endowment
Vernon & Joann Schroeder Fund
Programs and Operation Endowments
Dancy Family Fund
Duane & Marjorie Hingst Education Endowment
Edith A. Kalbfleisch Education Fund
John K. & Joan A. Komlos Fund
Niewald Family Fund
Roland & Hilda Pflantz Endowment
Phyllis Miller Rowold Fund
Phyllis Ann Rowold Memorial Fund
Steve & Sandy Siepman Fund
Contact the LESA office at 314-200-0797 or visit www.LESAstl.org for more information on establishing an endowment or to contribute to an existing endowment.
 The Lutheran Elementary School Association (LESA) is a Recognized Service Organization (RSO) of the Lutheran  Church – Missouri Synod and is a  registered Missouri not-for-profit corporation that holds 501(c)(3) status with the Internal Revenue Service; LESA's federal EIN is 43-1853158.