LESA Extends 2020-21 Scholarship Application Deadlines due to COVID-19
A message from our Scholarship Program Director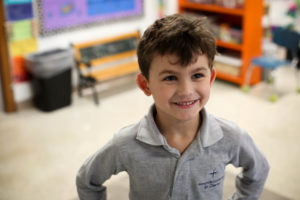 With all the unprecedented changes in our daily lives over the past week and weeks to come, due to COVID-19, LESA feels it is in the best interest of our schools and families to extend the scholarship application deadline to allow families time to complete the application and extra time to get their taxes done and documents submitted to their scholarship application for 2020/2021.
We understand some families may not have access to a computer and we would encourage schools to assist these families and allow them access to the computers at school by appointment only. LESA staff are available by phone (numbers listed below) to assist with application questions and FACTS customer service is available as well. The FACTS customer service number is 866-412-4637.
Family Information:
April 10, 2020 – Scholarship Application Deadline
April 30, 2020 – Application must be Complete/Verified (Compete/Verified = all documents have been submitted, FACTS verified all documents, and application status is complete/verified on April 30). LESA only reviews applications for a scholarship award that are complete/verified.
School Information:
April 30, 2020 – LESA School Comments Form deadline:
The LESA School Comments Form is now open and available for principals to complete for each student that has a submitted application. I encourage all principals to complete the LESA School Comments Form on a weekly basis from now until April 30. The Comments Form needs to be completed for every student, whether they have a complete or incomplete application. So if you could take time each week to view the applications on FACTS from families at your school and complete the LESA Comments Form frequently, the LESA Scholarship Award Committee will be able to review more applications during our award committee meeting in May.
Notifications – LESA will notify the school and families of the scholarship award determinations via email by May 31, 2020.
LESA understands the challenges and difficulties facing our world today and we pray that everyone will continue to lean on their faith and put their trust in our Lord Jesus Christ.
Blessings,
Maureen Gersman
Office Manager & Scholarship Program Director
314.200.0790 – Main Phone & Voicemail
Email
www.lesastl.org