Special Message from Sue Nahmensen on COVID-19
Fear not, for I am with you; be not dismayed, for I am your God; I will strengthen you, I will help you, I will uphold you with my righteous right hand.   
Isaiah 41:10
Dear Friends, in challenging times like these, how blessed are we to have faith in our Lord and Savior Jesus Christ! It is this faith that drives LESA's mission to share the message of God's mercy and grace and the salvation won for us by Jesus Christ with children and families through LESA's support of the Lutheran school ministries in our community. We ask you to join us as we hold close to our hearts and thoughts and lift up in prayer those who are afflicted by the COVID-19 virus, as well as all those who are affected, perhaps not by the illness itself, but by the economic and social impact of the world's current health crisis, and as always, for those served by and serving in our Lutheran school communities. We pray that the times ahead provide opportunities to reflect Christ's love to all whom we encounter, especially to those in need. The Board of Directors and staff are so very grateful and blessed to have your partnership in this ministry! God bless you!
A final note, while our schools shift to at-home learning for the next couple of weeks, please know that the LESA staff continues to further the mission and activities that serve our schools and families. We will be taking opportunities to work from home as often as possible, limiting on-site work to that which is mission-critical. All staff members remain available by phone and email to serve you.
Sue Nahmensen
Chief Executive Officer
Lutheran Elementary School Association (LESA)
Building Blocks Scholarship Fund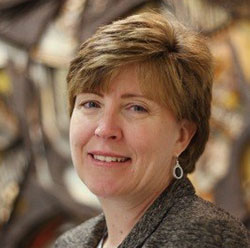 314-200-0790 – Main Phone
314.200.0799 – Direct & Voicemail
Email
For it is by grace you have been saved, through faith – and this is not from yourselves, it is the gift of God – Ephesians 2:8