LESA's Brew in the Lou - Early Bird Wristband Sale!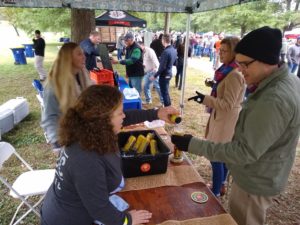 Don't miss LESA's Brew in the Lou Festival on Saturday, October 12, 2019, from 1:00 – 5:00 PM in Frances Park in St. Louis Hills!   Please join me at this fantastic event featuring 100 food, beverage, and retail vendors in the beautiful setting of the park's Lily Pond, and enjoy live entertainment provided by the Steve Ewing Band.  Your wristband purchase entitles you to food and beverage samples during the event and supports students attending LESA's 31-member Lutheran schools throughout the St. Louis community.
Early bird wristband sales continue through July 31st, so purchase your wristbands now!